About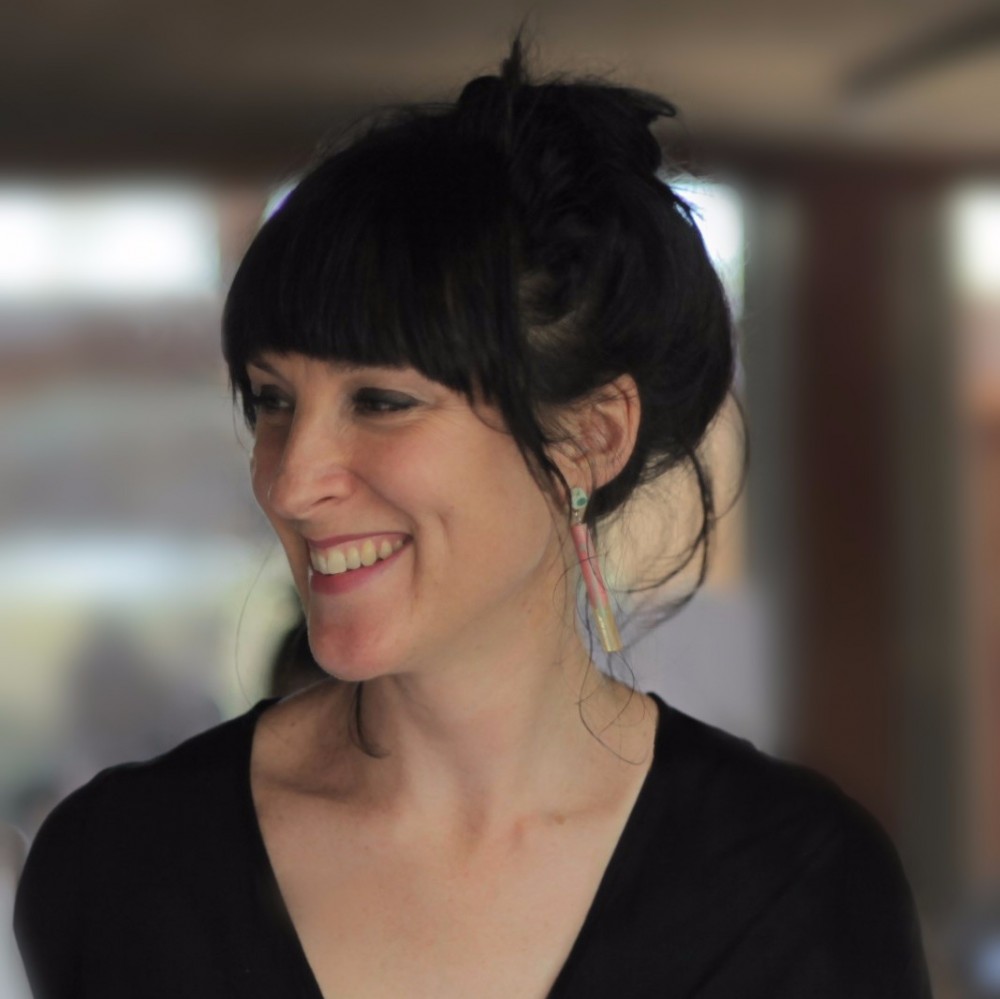 I am a Melbourne-based visual artist working across collage, drawing, artists' books and installation. My creative practice is enmeshed in the routines and rituals of everyday life. I relish the quiet of early morning for thinking and writing, the afternoon for dreaming. I habitually wander throughout my neighborhood and bring new observations and reflections home to my studio. This compliments a practice that is gentle and meditative, in which I value the small and quiet over the grandiose.
The collection and arrangement of photographic images is central to my work as a means of exploring the ordinary appearance of things, whilst marveling at the mystery of the universe. Images from vintage books and journals, found photographs and stickers are incorporated into a personal archive in which meaning is articulated though the use of formal qualities such as patterning, repetition and symmetry.
I hold a Bachelor of Visual Arts with Honours from the ANU School of Art. Recent projects include: Not a love, not a jewel, not a single line, Bundoora Homestead Art Centre; CUT, The Dirty Dozen, Melbourne; Sanctuary, The Ownership Project, Melbourne; and Dance Piece, Wide Open Road Art, Castlemaine. I have been shortlisted for the Wyndham Art Prize, the Banyule Works on Paper Award, the City of Hobart Art Prize and the Swan Hill Print and Drawing Acquisitive Award. My work is held in private collections within Australia, including The Peter Fay Collection and the Henry Ergas Private Collection.
CURRICULUM VITAE
SOLO EXHIBITONS
| | |
| --- | --- |
| 2016 | Not a love, not a jewel, not a single line, Bundoora Homestead Art Centre |
| | Sanctuary, The Ownership Project, Fitzroy |
| | Dance Piece, Wide Open Road Art, Castlemaine |
| 2015 | Pattern Recognition, Phoenix Park Library, Malvern |
| 2010 | A Short Season, No No Gallery, North Melbourne |
| 2009 | Snail Mail, Mailbox 141, Melbourne |
| | Pipe Dream, Blindside, Melbourne |
| | Caught between all that was and all that must be, Seventh Gallery, Fitzroy |
| 2007 | Doubletalk, Victoria Park Gallery, Abbotsford |
| 2006 | Secondhand Truths, Firstdraft Gallery, Sydney |
| | The Desert of the Real, Canberra Contemporary Art Space, Manuka |
SELECTED GROUP EXHIBITIONS
| | |
| --- | --- |
| 2017 | Craft Cubed Window Walk, Melbourne CBD. Curated by Sarah Weston |
| 2016 | Curtain Call: 1000 2000s S.O.A.P, Blindside, Melbourne. Curated by S.O.A.P. |
| | CUT, The Dirty Dozen, Melbourne. Curated by Rachel O'Connor and Jordan Wood |
| | Our Story Begins (with Demelza Sherwood), Fitzroy Library |
| 2015 | Craft Cubed Window Walk, Melbourne CBD. Curated by Natalya Maller |
| | Multiple Signatures (with Demelza Sherwood and Margaret Goninon) - A Craft Cubed Satellite Event), South Yarra Library |
| 2014 | The Homemade Exchange (A Craft Cubed Satellite Event), Online Project. Curated by Demelza Sherwood |
| 2013 | Bound Apart: Photography and Publishing, Rae and Bennett, Fitzroy |
| 2012 | Containment Structure, No No Gallery, North Melbourne. Curated by Roger Nelson |
| | A Perfect Day (with Camille Serisier), Seventh Gallery, Fitzroy |
| 2010 | Day Spa, No No Gallery, North Melbourne. Curated by Roger Nelson and Lisa Warbrick |
| | The Summer Series, Rearview Gallery, Collingwood. Curated by Paul Wotherspoon |
| 2009 | cut.paste, ANCA, Canberra |
| | The Felt Tip Pen Show, Rearview Gallery, Melbourne. Curated by Rachel O'Connor |
| 2007-2009 | Bloodlines: Art and the Horse, Hawkesbury Regional Gallery, Albury Regional Gallery, Tamworth Regional Gallery, Muswellbrook Arts Centre, Western Plains Cultural Centre, Latrobe Regional Gallery, Parramatta Heritage Centre, QUT Art Museum and Grafton Regional Gallery. Curated by Peter Fay |
| 2007 | Trouble: Printmedia and Drawing Alumni Exhibition, ANU SofA Gallery, Canberra |
| | All in an Afternoon, Monash Art and Design Faculty Gallery, Caulfield. Curated by Lisa Byrne and Angela Brophy |
| | Public Space/Private Lives, Glen Eira City Council Gallery, Caulfield. Curated by Stuart Bailey |
| | Royal Rumble 2: The Sequel, Kings ARI, Melbourne |
| 2006 | The Present History, The Front Gallery, Canberra. Curated by Rachel Peachy and Paul Mosig |
| | Twenty Minutes of Perfect Happiness, ANCA, Canberra. Curated by Sarina Noordhuis |
| | Chica, Platform 2, Melbourne. Curated by Camille Serisier |
| 2005 | Broadcast, Broadcast Shopfront Gallery, Canberra. Curated by Rachel Peachy and Paul Mosig |
| | Superspective, Canberra Contemporary Art Space, Manuka. Curated by Rosalind Drummond |
| | Chica, Rocketart, Newcastle and Phatspace, Sydney. Curated by Camille Serisier |
| | Hatched 05: National Graduate Show, PICA, Perth |
AWARDS AND RESIDENCIES
| | |
| --- | --- |
| 2017 | Finalist, Wyndham Art Prize |
| 2013 | Finalist, City of Banyule Works on Paper Award |
| 2009 | Finalist, City of Hobart Art Prize |
| 2008 | Finalist, Swan Hill Print and Drawing Acquisitive Award |
| 2005 | Canberra Contemporary Art Space Studio Residency |
| | artsACT Emerging Artists Grant |
| 2003 | Emerging Artists Support Scheme: NECG Honours Scholarship |
EDUCATION
| | |
| --- | --- |
| 2009 | Graduate Diploma of Education, Murdoch University, Perth |
| 2004 | Bachelor of Visual Arts Honours (First Class), ANU School of Art, Canberra |
| 2003 | Bachelor of Visual Arts (Printmedia and Drawing), ANU School of Art, Canberra |
COLLECTIONS
Private Collections within Australia including: The Peter Fay Collection, The Henry Ergas Private Collection